Hutch Bank Quarry, Haslingden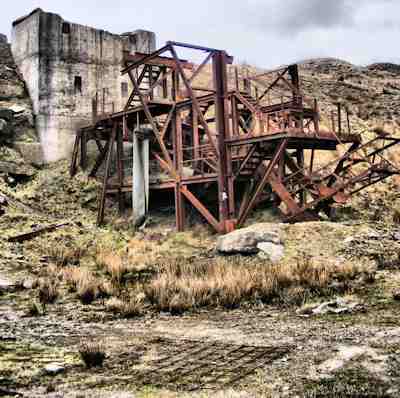 Went to have a look at this Quarry one afternoon.

Nothing much at all is left here, apart from a small section of a crusher, a small hut and the odd tyre.


A bit of information on the Quarry

Grid Reference : 777 233
Operations : Sandstone extraction
Area : 32 hectares


Hutch Bank Quarry is located 1 km to the west of Haslingden town centre
and occupies an elevated site to the north of the A6177 Grane Road, overlooking the town and western part of the Rossendale valley.
The site is accessed by a long steep access track between houses on Grane Road, which also serves a number of farms in the area.

The quarry has a longstanding history of sandstone extraction, but is currently dormant.
Following the Review of former Interim Development Order permission a new schedule of conditions has been issued, the quarry is able to resume operations at any time.