Ashworth Secure Hospital, Maghull, Merseyside
( Night Visit )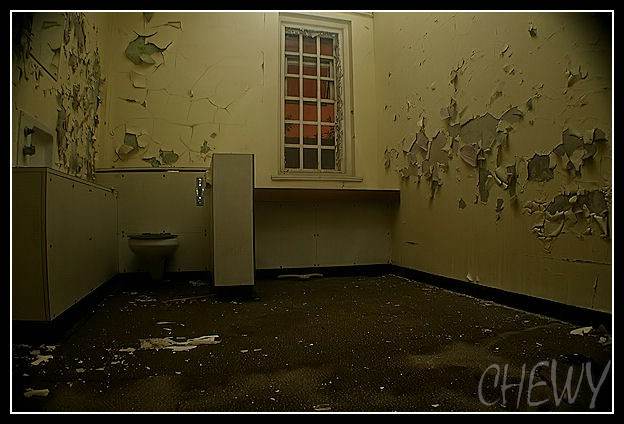 Ashworth Secure Hospital is one of the three "special" hospitals in England and Wales
Rampton and Broadmoor are the others that exist to work with people who require treatment in conditions of special security due to their "dangerous, violent or criminal propensities". Ashworth was formed from the merger of the old Moss Side Hospital (originally a learning-disability unit once used for the treatment of "shell shock" in World War I) and the vastly more modern and considerably more appropriate Park Lane Hospital, opened as a Broadmoor overspill unit in the early 1970s. The hospital has had a mixed history and has been the subject of two major public inquiries; Blom-Cooper in the 1992 and Fallon in 1998. It currently houses some 275 male patients. Ashworth is noted for the weekly test of its alarm system, sounded at 9:00 am every Monday morning. Such an alarm system is audible in much of the surrounding area, as far afield as the outskirts of Kirkby and Skelmersdale. This alarm system is intended to warn residents and institutions of escapees, of which there have been two in its history as a psychiatric hospital.
Moors Murderer Ian Brady was kept here
born Ian Duncan Stewart on 2 January 1938, he is a Scottish serial killer, known primarily for the series of murders that he committed with his lover Myra Hindley in England from 1963 to 1965. Their crimes were dubbed the "Moors murders"; all but one of the known victims were buried along the Saddleworth Moor near Oldham in Lancashire. He was sentenced to life imprisonment in May 1966, in 1985 he was moved to a mental hospital, and since 1999 has been trying to gain the right to commit suicide through hunger strikes.

SimpleViewer requires JavaScript and the Flash Player.
Get Flash.